10 tips to buying your first home
by Matthew Wilkinson | no comments | Uncategorised
It's a dream for most of us to one day own our own home, but when you decide that the time is right to take that first step onto the property ladder, here are some tips we've put together!
Determine your budget. When determining what you can afford, being conservative will give you more breathing space and hopefully reduce stress when costs do arrive along the way. Of course your costs will include a deposit, conveyancing costs as well as monthly mortgage repayments, but you should also factor in general moving costs and allocate some budget for improvements to the home you choose should they be required.
Save for your deposit. Ideally, if you're taking that next step to get on the ladder, you will have been putting money aside, as typically deposits will be in the range of 5 – 20% of the total value of the property. One of the most useful tools here is the Help to Buy ISA, where the government boosts savings by a generous 25%. Paring back monthly spending will not only help to boost your pot of savings, but can also have a beneficial impact on your credit score, which will be something mortgage lenders keep a keen eye on.
Get a mortgage agreement in principle. Chances are you'll already be looking at houses online, but we encourage hopeful homebuyers to first get a mortgage in principle before the serious viewings begin. A mortgage broker or financial adviser will be able to assess your financial situation and obtain a mortgage agreement in principle that will let sellers know you're serious and ready to move. Without this in place, you don't really know how much you can borrow so any offer you've made will be contingent on a positive response from a lender.
House Hunting. You're now ready to go on the hunt for your perfect home. We think it's a good idea to introduce yourself to your local estate agent; here at Dendrow we've helped thousands of people buy and sell their homes, and since we know it's your first time we can work with you to find what you're looking for. It's a great idea to have a list of wants versus needs so that you can be really focussed on your search. For instance, you may need at least 2 bedrooms, but a garage may be a nice to have, rather than an absolute requirement. Consider location as a crucial factor; are you prepared to commute, do you need to be near work or schools – make sure you have a good idea for where you need to be.
Viewing prospects. There shouldn't be any rush when you're viewing properties. Don't just focus on the property, take a walk around the neighbourhood, and if you like the place, go back for at least a second viewing at a different time. Your view of a property can change quite drastically from one visit to the next, so taking the time to be diligent and take your checklist to make sure the house ticks the majority of the boxes for you is a must.
Making an offer. Step 5 may take many months to find the place that is right for you and in budget. When you do find somewhere that ticks all the boxes, it's time to ring your estate agent, tell them the price that you are willing to pay for the property and see what they come back with. There may be some advice around making low offers and so on, but there's plenty of information available online around average local selling prices that should help you to judge whether the asking price for the property is fair or not; if the price is fair, is it worth risking offending the seller with a low initial offer if you're actually serious about buying the house?
Conveyancing and surveys. This is the less fancy stuff, but the essentials of actually buying a home. Your estate agent will hopefully have a network of trusted solicitors that can handle the conveyancing, or you may wish to do some research yourself to find a good local firm. A good solicitor will help to create a smooth transaction and iron out the little problems that often come up during a sale (don't worry – these are a normal part of the buying process!). Depending on the age of the house, you may wish to carry out a survey to safeguard any investment you are making, and ensuring that you're not buying a house with hidden surprises.
With these bits out of the way it's a pretty straight-forward case of exchanging contracts and getting a home insurance policy. Your solicitor will hopefully be working with you to nail down a date for completion, and this is the date that you should work around as your 'moving day', so it's a good idea to plan work with this in mind. At Dendrow, we are delighted to help first time buyers find their perfect home, so why not drop in for a chat?
Related Posts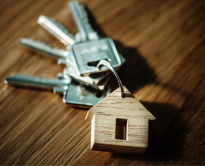 Jan 07 2021