A little history of Ealing, Yealing, Zelling or is it Eling…
by Peter Morris | no comments | Uncategorised
Across the centuries, Ealing has been known as Yealing, Zelling and Eling – luckily in the nineteenth century we finally settled on the spelling that we are familiar with to this day! Up until the 1830s, the parish of Ealing was mostly made up of fields and countryside, since the main occupation had historically been farming.
The Great Western Railway was being built in the 1830s, and in 1838 Ealing Broadway was opened, linking Ealing to London, and starting the tradition of commuting that still continues to this day.
Becoming a municipal borough at the turn of the 20th century, Ealing saw significant development around this time, including the building of a tram system, Town Hall, as well as opening Walpole Park. Throughout Ealing's development, green space and parks have remained a huge feature of the area – and is part why Ealing is affectionately known as "Queen of the Suburbs".
Of course the Ealing comedies of the 1950s were produced in Ealing's film studios, and remain a major claim to fame. Ealing Jazz club was the meeting place of such greats as Mick Jagger and Keith Richards, who first met Brian Jones here in 1962, and attracted artists including Rod Stewart and Manfred Mann.
Dusty Springfield lived in Ealing as a teenager, attending St Mary's Convent school in Little Ealing Lane, and Mitch Mitchell, most famous as Jimi Hendrix's drummer, was born in Ealing.
What made Ealing so attractive centuries ago remains the case to this day – it's a beautiful green place to live and is within easy reach of the City thanks to great transport links, and for this reason it's a bustling and flourishing place full of great schools, great pubs and great restaurants!

Related Posts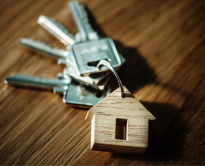 Jan 07 2021