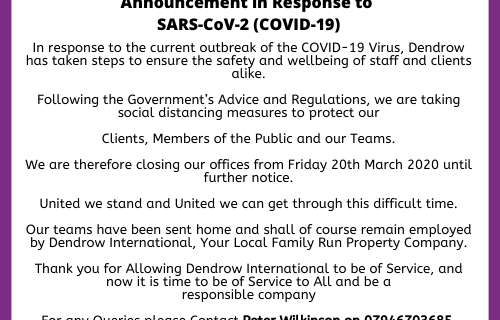 Announcement in Response to SARS-CoV-2 (COVID-19)
by Matthew Wilkinson | no comments | Uncategorised
In response to the current outbreak of the COVID-19 Virus, Dendrow has taken steps to ensure the safety and wellbeing of staff and clients alike.
Following the Government's Advice and Regulations, we are taking social distancing measures to protect our
Clients, Members of the Public and our Teams.
We are therefore closing our offices from Friday 20th March 2020 until further notice.
United we stand and United we can get through this difficult time.
Our teams have been sent home and shall of course remain employed by Dendrow International, Your Local Family Run Property Company.
Thank you for Allowing Dendrow International to be of Service, and now it is time to be of Service to All and be a
responsible company
For any Queries please Contact Peter Wilkinson on 07946703685
For any Emergency Maintenance issues please contact Dendrow on:
Telephone: Peter 07946703685 or John: 07957106688
Thank you for your support and understanding in these
unprecedented times.
Related Posts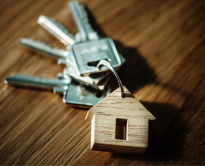 Jan 07 2021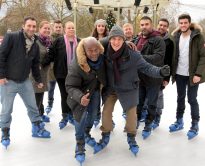 Dec 10 2019