Could you Springboard your way onto the Property Ladder without a deposit?
by Matthew Wilkinson | no comments | Uncategorised
A recent trend we are seeing is more lenders starting to explore options for buyers without a deposit. This is significant especially as government Help to Buy's shelf life is running short, set to end in the next three years.
One of the more interesting options is Barclays' 'Family Springboard' mortgage range, where first-time buyers can access as much as £500,000 with no deposit, alongside various guarantor measures. Essentially, buyers secure their loan by linking their mortgage to a friend or family member's savings. After five years, the money is returned from the fixed term savings account to the friend or family member with interest on top.
The advantage here is clear, given that many parents wanting to help out their children with property purchases simply don't have huge amounts of money to spend on a deposit, especially if they aren't going to be reimbursed in the short to medium term. Lloyds Bank also offer a similar product; the 'Lend a Hand' mortgage.
Buyers should also be looking to take advantage of other schemes designed to help with that first step onto the property ladder. Help to Buy and Lifetime ISAs are government schemes that essentially boost funds with a generous bonus of 25%, which is absolutely something that should be utilised even if buyers aren't able to save huge amounts. Help to Buy equity loans and the Starter Home Initiative should also be explored, as they're two other government schemes to help boost home ownership.
You might have thought that your dream home was out of reach, but the level of help on offer is quite substantial, so get in touch and we can talk about your specific situation and help set you on the right track towards your first home!
Speak to one of our property experts to find your new home, Call on 02074023668
Related Posts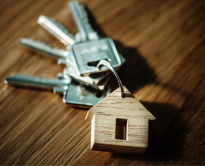 Jan 07 2021