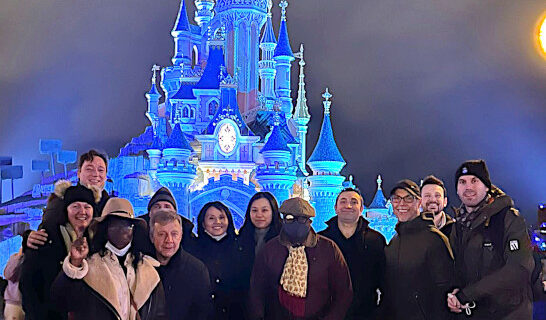 Dendrow team visit Disney!
by LornaSC | no comments | Blog, Property
Back to reality, the New Year has come and gone and we're in the final throws of wishing all a "Happy New Year".
As often is the case with companies over the holiday period, a small celebration and the company giving thanks to its team is always welcome and at times, needed.
Dendrow's Christmas party for 2021, in the wake of several lockdowns, restrictions and a Global Pandemic was an exercise in military precision and planning.
Not only would it involve international travel, but also ensuring varying levels of bureaucratic nightmares were navigated and successfully communicated to all attendees.
Departing London Heathrow on an icy Friday morning meant waking up (at quite frankly an ungodly hour) in the early hours of the morning to board our British Airways Flight servicing a Boeing 787 Dreamliner to Paris Charles De Gaulle.
It seems strange to have such a large plane for a relatively short distance but was an exciting prospect for many who had yet to experience the comfort of this Long Haul plane. We were assured however, that it was for "Operational Reasons".
Upon landing at Paris, and this is where it got interesting, we had a very short turnaround to make our high-speed train connection, so navigating passport control and the mad dash to the train station meant we arrived with minutes to spare.
Again, for some, this was a novel experience, as our team have not all travelled on the High-Speed SNCF/TGV lines. The comfort for the 9-minute journey travelling a distance of 38 km/h was sublime and a talking point.
Finally we arrived at our destination for the day, Marne-le-Vallee Chessy and upon disembarkation we see the event! A towering sign of the wonders of Disney; Disney Village, Walt Disney Studios and of course the Disneyland Park.
Owing to COVID-19, there were additional checks in place, checking the "Pass Sanitare" (Health Pass) app, simple enough to use and compatible with the NHS COVID Pass; the usual security checks and we were away, entry into the magical world of Disney, the sights, the sound of the Disney Christmas music (which to be fair I had been listening to every time I was on hold attempting to speak to a customer service agent when booking various items for the day), The Sleeping Beauty Castle at the end of Main Street U.S.A distinct in its appearance and a welcome reminder that we had made it.
Finally, Dendrow 2021 Christmas Party can begin.
For the first time in Company History, we had managed to arrange for the Company to fly to Paris and spend the day at Disney.
For the brave amongst us, and having a plan in place, (it's always good to plan a trip to Disney), several rollercoasters were selected; and as a mild form of entertainment for those with more sensitive dispositions, although not quite for "it's a small world", other more gentile attractions were selected.
Phantom Manor, Big Thunder Mountain, Buzz Lightyear Laser Blast and Star Tours: The Adventures Continue were just a selection of the attractions we visited. Unfortunately Hyperspace Mountain (formerly Space Mountain) was closed for upgrades. But that didn't dampen our enjoyment of the day.
Although wrapping up in winter attire was entirely necessary and appropriate. It was indeed icy in the park and incredibly cold with the wind chill.
Fortunately, Disney hold the Famous Parade several times a day, and luckily, we were able to catch sight of the incredible performers and characters right before we were to have our lunch.
Now, it's not a Christmas Party without a meal. Yes, I know London has some of the best food in the world and some great venues for Company Christmas Parties, but how many Companies can say that their Christmas Party Meal was at Disney?
Not many.
The Plaza Gardens Restaurant at the end of Main Street U.S.A provides the ultimate dining experience for guests in the Park. An All You Can Eat buffet of deliciousness prepared lovingly and very much in an open kitchen by Disney's expert culinary staff.
For most of us, this was a welcome release and an opportunity to relax gingerly into our seats, bearing in mind most of us had been up and awake for the past 9 hours by this point (including the time change).
A multi course experience of various starters, salads, meats, fish, sides and desserts meant that the only difference between us and a suckling pig roasted on an open fire, is that the pig would have an apple in its mouth.
This was all planned for. I had expected that after lunch the attractions would need to be more aligned with our full stomachs, so no Big Thunder Mountain Rollercoasters or Hyperspace Mountain. More along the lines of Pirates of the Caribbean, when we were embarking upon boats slowly meandering through an internal fabrication of the world of the Pirates of the Caribbean Movies. Now that was more like it.
Star Tours, again, a similarly gentile attraction allowing for a less strenuous experience but still enjoyable for all.
After some more exploration of the shops and attractions in the centre of the park, specifically around the Castle and exploring the interior where we saw some incredible glass sculpturing it was time to leave.
Overall tiredness and a thrill of excitement, whether that was from the day or the thought of a comfortable bed at the end of it, I wouldn't be too sure. But alas, we would still need to board a regional train to return us back to the centre of Paris, a journey of around an hour.
As the world is restricted owing to COVID-19, for the first time ever, the Company accommodated overnight stays for all of the attendees.
Montmartre is a vibrant and incredibly interesting area of Paris, an area I've staying in several times before, moments from attractions such as the Sacre Coeur (and its famous Basilica, giving fantastic views over Paris) and the infamous Moulin Rouge just down the road. Plenty of entertainment and restaurants in the area, with the following day for exploration of the city.
For some, it was their first time to Paris, and having imbibed a little too much on the Friday night over Dinner, and a further experience of the local bars in the area, the early start I had planned so that the main sites of Paris could be visited was not to be.
An early start on a Saturday after a Company Christmas party is never going to happen.
Some sites were still visited, the Eiffel Tower, the Arc De Triomphe, the Pantheon, a quick lunch and then a trip on the regional train back to the airport to board the flight back to London Heathrow.
Honestly, I do believe this has been one of the best Christmas Parties we've ever done over the years. Perhaps given the state of the world at the time we were incredibly fortunate to be able to travel internationally and have the event in the way we did.
Would we do it all again? Of course, that would be a resounding yes. Even with the early start and the bureaucracy.
From all of us here at Dendrow, we'd like to thank you for allowing Dendrow to be of service in 2021 and we look forward to working with you this year.
Related Posts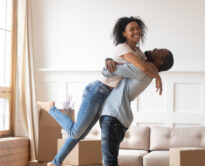 Mar 30 2022