Dramatic upsurge in interest gets 2020 off to a flying start
by Matthew Wilkinson | no comments | Blog, Property
The new decade may have only just started, but already agents across the UK including our team here at Dendrow, have been reporting record numbers of enquiries, fuelling the belief that the flame of the housing market is reigniting.
After over three years of stagnation and subdued prices in London, it seems the new government's commitment to Brexit is just the boost the market needed to launch back into life. Since housing is greatly influenced by market sentiment, the definitive election result has been a key driver in restoring confidence.
Sellers are feeling more hopeful than ever, with Rightmove reporting a huge 2.1% jump in asking prices in London. This is the biggest monthly increase on record for this time of year. The number of new instructions is also on the rise, adding plenty of fresh stock to the market.
Although higher prices could put some buyers off, the increase in sellers means a more fluid market with greater choice and availability of mortgage finance. With rates currently at historic lows, even five- and ten-year fixes are extremely affordable, making property a very attractive long-term prospect for many buyers.
At Dendrow we can definitely support these statistics from Rightmove and the overall feeling across the London market. Throughout late 2019 and so far in 2020 we have seen a huge increase in buyer and seller enquiries. We've got a long list of people wanting to buy and rent, so if you are looking to sell or let your property in 2020, get in touch now!
Furthermore, 2020 could well be the year that investors flood back into the security of bricks and mortar, after sitting out the uncertainty of the past few years. Great news for buyers and sellers alike!
So, are the Brexit blues finally over? With so much optimism in the air, one thing's for certain: the future is looking much brighter for property. Once again, our experienced team are happy to discuss your property needs, so please do get in touch while the market is strong!
Related Posts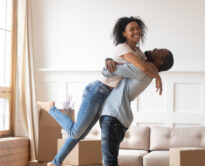 Mar 30 2022