Get your home in front of 125 million potential buyers
by Matthew Wilkinson | no comments | Uncategorised
The key to finding a buyer for your home is often getting it in front of the right set of eyes. Most estate agents should, at a minimum, be making sure your property is listed not just in their agency and on their website, but online with the property portals that have become increasingly important.
As an international estate agency based in London, we are acutely aware that there is a huge appetite for London real estate not just for investors, but also for professionals drawn to the area for career reasons. This is why we advertise internationally through List Globally, which means that our properties are listed across 96 portals in 65 countries.
When you instruct Dendrow International to sell your property, as well as listing with RightMove, OntheMarket and Zoopla, your property will be listed internationally and advertised worldwide for maximum global exposure.
Pairing this international exposure with our local, independent expertise and superb knowledge of the area and trends, Dendrow International can handle any of your needs in the residential property world.
Related Posts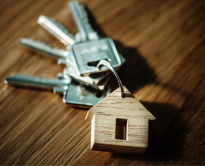 Jan 07 2021