Home Improvements – Gardens, Gyms and more
by Matthew Wilkinson | no comments | Uncategorised
There's something incredibly satisfying about improving a property, and while sometimes it can be a costly, with the right time and care, these improvements can not only improve your own life in your home, but also increase the value of your home when the time comes to sell.
Some buyers are attracted to the lower price of properties that are in need of some TLC, whereas for others, work and family commitments mean that it makes more sense to buy a place that has been recently renovated. However, it's worth knowing that some improvements do more to add value to your home than others.
High on the list, but not top, a new kitchen is one of the more obvious choices that people take.Even higher on the list are a variety of options ranging in costs from low to high; homeowners could consider adding a walk-in wardrobe, investing in a home gym, or the more costly option of an extension to their home. It's worth bearing in mind that renovations should be appropriate – an extension in an area where there is no off-street parking is not likely to be as effective as extending a property with ample parking.
So what tops the list? A swimming pool? A conservatory? Actually, no. The research found that investing in landscaping gardens was perceived to have the largest impact on the value of a property. When it comes to making improvements, it's wise to set a budget and prioritise a number of areas rather than just one big ticket item, and it also makes sense to liaise with your local estate agent – we'd be happy to chat with you about how you could make your home more attractive and worth more!
A stunning property we are currently marketing is a 6 bedroom detached house on Mattock Lane. The property is set over three floors and offers a grand entrance hall, staircase, three reception rooms, kitchen/family room, downstairs cloakroom, utility room and six double bedrooms. With spacious front and rear gardens, this property gives plenty of opportunity for attention grabbing and future landscaping.

Related Posts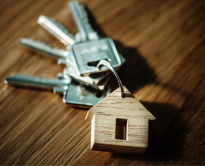 Jan 07 2021