Homes sell faster in West London
by Matthew Wilkinson | no comments | Uncategorised
On average, homes in West London are selling four weeks quicker than other homes across the capital. This is just one of the indicators that demonstrate that the West London market is a great place to be right now, whether you're a buying, selling or investing.
When we look at the key reasons for the popularity of West London, one of the most important factors is the imminent Crossrail opening. New stations, upgrades and connections will mean that the new Elizabeth line will improve travel from West to East London, giving 1.5 million additional people access to central London and significantly reducing journey times.
Speaking of access, West London is incredibly well situated to be within easy reach of central London, Heathrow and with the M4 and M40 connecting to the West, Midlands and North West, whether by plane, train or car, it's a perfect hub.
For an area so well connected, there's a surprising and refreshing amount of large open green spaces; just to name a few: Kew Gardens, Walpole Park, Ealing Green, Ealing Common and so many more are what help to give a less urban feel to West London. The green space and variety of property in the area also help to make the area a great place for young professionals and families, particularly when buyers' budgets go much further here as compared to more central locations.
If you're looking for your perfect home, we're experts of West London, and can help you take your pick from the huge variety of property available here, and help you to get the most for your money that you're likely to find anywhere in London!
Search our properties via; https://dendrow.com/sales/

Related Posts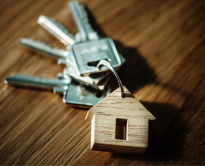 Jan 07 2021