Is the Living Room making a return as the "Heart of the Home"?
by Matthew Wilkinson | no comments | Uncategorised
For a long time now, the kitchen has held a special importance within the home, with open plan design proving hugely popular and placing the kitchen right at the heart of both family and social life.
Could it be that more people are starting to look toward the living room space as the heart of their home?
Flexible work arrangements, working from home and self-employment have been on the rise and now many Londoners are using the living room not only for catching up on TV or Netflix, but also as their home office, and also the space where friends and family share time together.
Philippa Prinsloo – John Lewis Home's Head of Design, says: "Our living rooms are being impacted and influenced by the affordability of housing, changes in technology and alterations in the make-up of households. House sharing and renting have become new lifetime norms for many, living rooms are often open plan, and more of us are working from home. As a result, we're wanting more from our living rooms than ever before."
When it comes to refurbishing, bringing your kitchen up to date can be quite costly and disruptive to day-to-day living. By contrast, it's possible to make pretty drastic improvements to your living room without enduring such hefty costs, and perhaps that is part of what is motivating more Londoners to be focussing on getting their living rooms looking fresh! 
We have the following lettings properties up for rent at the moment. These homes offer lots of light into their living areas and ample space for working from home, inviting guests or simply spending time relaxing after the day's work is done.
https://dendrow.com/property/dend_2471073-strathmore-court/
https://dendrow.com/property/dend_2477296-finchley-road-london-nw3/
Related Posts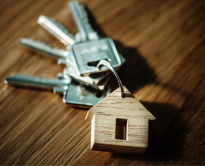 Jan 07 2021