Keeping warm this winter!
by Matthew Wilkinson | no comments | Blog
It's got pretty chilly pretty quickly as we're midway through November, not to mention the rain that has been battering our streets on and off. However, there's some steps that you can take to keep warm this winter, and maybe you could pass these on to friends and family, and particularly any elderly relatives who are most vulnerable at this time of year!
First on the bill, boiler health is critical, as this is going to be doing most of the legwork through the colder months. Using a Gas Safe Registered Engineer to give your boiler an annual service will hopefully ensure that your boiler keeps working efficiently and reliably through the colder months, and help you to avoid the hassle and cost of a breakdown.
Staying active throughout the colder months has a beneficial effect on overall health, as well as specifically on your circulation. Sitting still for hours at a time should be avoided, and remember when you do sit down, keeping your feet elevated will help them to stay warm; the ground is often the coldest part of the room!
Talking of cold floors, rolling out a rug on cold and hard surfaces can help to trap a bit of heat, or at least insulate your feet from the cold! Slippers are also a good idea and help avoid that early morning shock when you walk downstairs onto hard floors.
One of the keys to keeping the house warm is to try to stop heat from escaping too quickly. Closing curtains, using draught excluders and blocking up obvious gaps where heat will escape are quick and easy fixes, alongside the bigger ticket items such as loft insulation and double glazing.
Check on family and loved ones, and make sure they're going to be able to keep in good spirits over the winter months; help them wrap up warm, and keep them with a steady supply of hot drinks!
Related Posts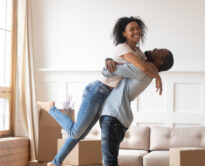 Mar 30 2022