Rent rise welcomed by property owners and investors alike
by Matthew Wilkinson | no comments | Blog, Property
It's official – rents are continuing their upward trajectory, climbing 3.5% on average over the past year and beating inflation, much to the delight of landlords all over the country.
Referencing firm HomeLet has reported that new rent in London is now averaging £1,630 per month, or £953 in the UK as a whole. This is despite the full implications of Brexit not yet being clear.
In London, the main driver behind the increase is a lack of rental properties coming onto the market. With some landlords choosing the exit the market due to changes to legislation, this has constricted the supply, pushing up rents in many areas.
Less competition from other landlords with consistent tenant demands generally leads to a rise in rental inflation, which reflects the robust performance of the last 12 months.
Another likely reason is the introduction of the Tenant Fees Act last June. Although this was intended to move some of the fees from the tenants to the landlords, it has – as expected – resulted in tenants continuing to bear much of the burden through higher rents.
With the ongoing supply shortage set to continue, at Dendrow we expect that rents will continue to grow, making now the ideal time to purchase investment property in London or let out existing properties. Brexit uncertainty is starting to fizzle out and acting now could get you ahead of the curve.
The Dendrow team have a wealth of experience in the London lettings market and can help you every step of the way. We have a huge number of potential tenants waiting to move into properties in the capital.
Get in touch today and let us take the stress out of your buy-to-let properties.
Related Posts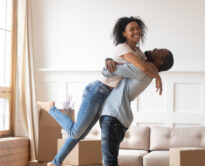 Mar 30 2022