Renting without a deposit? Let's talk about the future of renting!
by Matthew Wilkinson | no comments | Uncategorised
It's still a relatively fresh and radical idea, but one that is quickly growing pace in the lettings industry. For most of us, deposits are typically around 4 to 6 weeks rent, which in London is a substantial chunk of money. For those moving tenancies from one property to another, this can mean that you've got literally thousands of pounds tied up whilst you wait to receive the previous deposit, as well as having the pressure of finding a large sum of cash to pay for the new tenancy. What if instead, you just had to find one week's rent?
Deposit free renting is essentially replacing this traditional model with one where tenants buy into a zero deposit scheme. Most zero deposit schemes work on the basis that the tenant pays one week's worth of rent which insures landlords for a value of up to 6 or 12 weeks of rental payments, should there be an issue. This means that a tenant will have to find a much smaller sum of money to secure their tenancy.
At Dendrow, we think it's great for tenants and landlords to have choice, flexibility and options that work for them, and this is why we offer the Blinc Deposit Replacement Scheme.
Not only can this scheme increase the accessibility of rental properties to a greater range of candidates, but in fact landlords have a greater level of protection than a traditional security deposit, as 8 weeks rental value is the standard protection, which can be increased to 12 weeks.
The tenant is still essentially bound by the terms of the contract and the landlord would need to follow the normal procedures with regards to claiming for damages or dilapidations within the property. The benefit to the tenant is huge though, as with the up-front saving of the usual deposit can be put towards other costs such as furnishings, moving, or even something more fun like a holiday!
We think it's definitely worth thinking about exploring zero deposit renting further, as it can bring more potential renters to your property, of course with there also being the option of traditional deposit protection schemes that have a proven track record. If you're a tenant, it's worth asking landlords if they would be willing to use this type of product, and we think it's something that more and more landlords will be offering.
If this is news to you as either a tenant or a landlord, why not call us or drop in for a chat!

Related Posts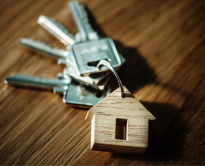 Jan 07 2021