Successful letting to students
by Matthew Wilkinson | no comments | Blog
It's not something that every landlord considers, but letting to students can be a good choice financially for a number of reasons. Firstly, demand in student let areas is generally fairly consistent; there's a regular population and turnover of students looking for a place to live. Secondly, tenancy durations are likely to be fairly predictable – most students are likely to be renting for a 12 or 24 month period – depending on their length of study.
There's also the benefit that you will have a good idea of when you will need to find new tenants – and thus you can plan refreshing and marketing the property to the incoming new students with a fairer degree of certainty than most other rental properties can offer.
Of course, for most students there will not be a track record of renting, meaning that referencing is a little different to a traditional let. The usual process is to involve a guarantor, which most students and parents will be expecting. At Dendrow we also recommend coupling a guarantor with rent warranty from Van Mildert to ensure that your rental income is protected.
If your property is located within easy reach of a university campus by public transport or walking, and has three or more bedrooms, it could be particularly attractive as a student let. Features that should make it stand out even more would include multiple toilets and bathrooms, or even a garden.
For those looking for new tenants, students can definitely be considered, and at Dendrow we've plenty of experience with successful student lets. Why not drop in and have a chat with us about getting your property student friendly, furnished and fully marketable to a whole new bunch of potential tenants?
Related Posts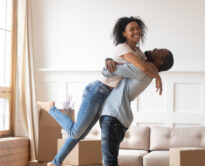 Mar 30 2022