This Weekend! The End of Tenant Fees!
by Matthew Wilkinson | no comments | Uncategorised
This weekend sees The Tenant Fees act coming in to force, and this means that Agents and Landlords may not require tenants to make any payment or loan as a condition of the tenancy and this includes fees for securing references or inventories or any other front-loading of costs. The only payment permitted will be a refundable tenant deposit of up to 5 weeks' rent (or 6 weeks where annual rent is in excess of £50,000).
In effect, this should put an end to stories that we have all heard and read of vulnerable tenants who have been subjected to seemingly unbridled variation in fees that some rogue agencies have imposed. We are in support of the regulation, and are happy to speak to tenants and landlords about this important change as we understand that there are some people that may be unaware of what this means going forward.
We have been working tirelessly to ensure that all of our clients comply and are happy with the changes.
Not having to front up cash to pay for letting fees should mean that a rental property is within reach for more potential tenants, and also level the playing field between private landlords and agencies, giving a wider range of options.
Alongside this change, we are encouraging our tenants and landlords to consider deposit free rental schemes, we use the Blinc DRS. Effectively this means that tenants only have to find 1 week of rent, but landlords still benefit from the same or more protection that a traditional deposit scheme can offer.
It's a great time to be a tenant! Get in touch with us to chat through the recent changes whether you're renting or letting, we'd love to help.
Related Posts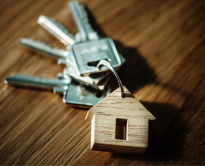 Jan 07 2021