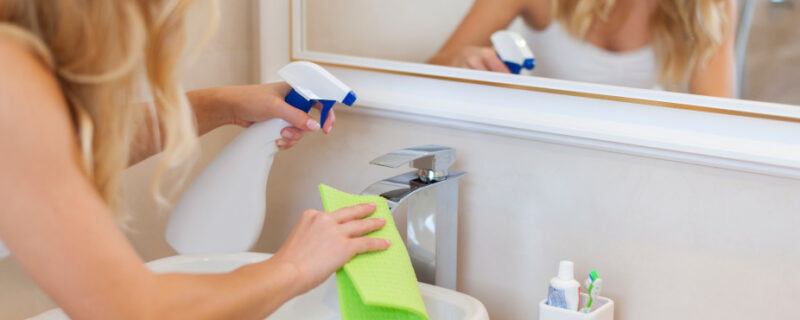 Top tips to help sell your home by London estate agent Dendrow
by LornaSC | no comments | Blog, Property
As estate agents we get the opportunity to visit and provide valuations for many properties that are either for sale or to let. Some are aspirational, others may need more than a little help and lots fall in between. If you want to improve your chances of selling your home there are a few suggestions in our blog posts that may just help you, some are quite obvious, others you might not have thought of.
Fix and repair
If you have lots of little jobs that need completing such as holes in the wall, broken door handles, leaky taps we would advise that you make minor repairs to fix these as you will find that they can be off putting for buyers as they may not wish to do the updates themselves and therefore not even make an offer.
Clean
It will make a huge difference cleaning everything so that it is pristine. Cats hair on the floor, limescale on the taps, smelly damp towels in the bathrooms in comparison to entering a clean and fresh home will make the property much more appealing.
Get the right aroma
Just like ensuring the property is clean make sure when people enter and walk round there are not any bad smells as this can really put prospective buyers off. Have a think about all of the potential places that can generate smells for example;
In the kitchen strong cooking smells that are old, bins that have not been emptied, drains that are not clean, washing that has not been washed or dried correctly, dishwashers that have not been turned on or emptied.
In bedrooms, bedding that has been used for some time and not clean and fresh, dirty clothes sat in a laundry basket, old shoes especially trainers with bad odours.
Throughout the house is there any furniture that is old and embedded with fusty stale smells that can be removed or disposed of.
If you are a smoker then make sure you open windows and either use an air purifier or perhaps try bicarbonate soda or vinegar to help take away stale cigarette smells, but do bear in mind you might need a few days to do this!
If you have pets make sure litter trays are clean, there is no strong smelling food in bowls, and remove smelly animal beds that are full of hair and pungent.
Once you have implemented the above why not ask a close friend to pop round and see if they can still smell anything, you can then locate the issue if there is one. Once you have rectified any bad odours it is time to think about some good aromas that people like that you can implement during viewings, for example fresh coffee, baked fresh bread (you can buy the part baked loaves rather than doing from scratch), baked cakes, fresh linen and flowers.
Declutter
If you have lots of ornaments, piles of clothes, no spare work surface space in the kitchen, magazines and books everywhere, toys in every room then it might not only be time to tidy up but also declutter. It does not mean you need to get rid of everything, instead you need to be able to showcase so that potential buyers can think about how the rooms will work for them. This even includes how the rooms are laid out, if you have a bulky piece of furniture that takes up half the room then perhaps you could temporarily put it in storage and replace with something that will showcase the space better. Make the furniture and layout of the room relevant, if you have a desk in a room then make the most of this and show the space working as a home office. People will also buy into the lifestyle of a property and this is why it is important to make these spaces relevant.
First impressions count
Stand outside your home and imagine you are coming to view this property, what are your first impressions. If you have grass that is overgrown a hedge out of control, dead plants, full bins, dirty windows, over flowing gutters, fences not maintained then it would be advisable to sort this all out as most buyers make up their minds in the first few minutes of arriving at a property and you do not want to lose them before they have even walked in! This will also apply in your back garden, make sure that it is maintained and any garden furniture is clean and you have created a place that people want to be in.
Get the paint brush out
If time and the budget allows then giving your walls a fresh lick of neutral paint will help. You may love bright orange walls and purple ceilings but the vast majority will not and actually find it easier to visualise when walls and ceilings are lighter and therefore also can help to make it appear bigger.
Focus on important rooms
A kitchen will be deemed as one of the most valuable rooms in the house and can make or break a house sale. If you always get comments just how lovely your kitchen is then you might not need to focus on this area, but if you know it is dated, tired, cluttered then it might be worth considering updating as this can seriously add value to a home. It does not mean you need to get an expensive kitchen company in, you might be able to reface just the doors, or new handles, change of worktops as this could make a big difference. As with the exterior of the property walk into your kitchen and look at what improvements can be made, then carry them out.
Extra touches
Interior design / positioning of your furniture can help, as an example wall-mirrors make a room look much bigger and brighter, especially in hallways and small rooms. Include lighting that will lift a room, a lamp in a dark corner will help. Make sure your curtains or blinds are not half open or hanging incorrectly. Include flowers round the house, a fruit bowl in the kitchen, coats neatly hanging on a coat rail, towels in the bathroom are folded or hanging straight, have the lights on and the doors closed. Just a few little touches here and there will make all the difference!
Choose your estate agent wisely and let them conduct the viewings as they should know what to say as they will focus on the key property details and not the negatives.
If you need help marketing your property in London, then please do get in touch with the team at Dendrow at either our Maida Vale or Ealing branch by calling us on 0207 4023668. As an independent agency we will work with you to help and advise every step of the way.
If there are any jobs that you are not able to handle and would like a quotation for works we are able to offer Dendrow Homecare. We are able to provide a handy man / woman to come in and sort out any small issues and we can also provide minor or major works. To find out more about this service please also call us on the number above.
Related Posts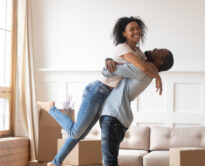 Mar 30 2022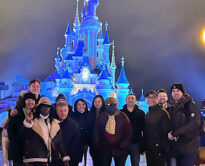 Jan 20 2022