Wait and see? Or shall we get on with it?
by Matthew Wilkinson | no comments | Uncategorised
With Brexit negotiations still underway and with very little movement toward a stable plan, businesses in general are having to deal with increased uncertainty on a daily basis; the property market is no different. This uncertainty is being given as a reason that some are hesitating to make their move, and we hear reports from other estate agencies who are closing offices, however at Dendrow we have seen an increase in property enquiries and requests, and we think that the public are in general tired of politicians' lack of direction and hesitance in planning for the UK's future.
The reality on the ground is that first-time buyers now make up just over 50% of mortgage purchases, which is a significant increase from just 38% 10 years ago. With support from Help to Buy and the stamp duty reduction, first-time buyers have benefited from these government initiatives.
Demand for rental properties still remains strong, and this makes total sense; those who are delaying a purchase of a home are still in most cases going to need to rent a property at least in the short-term until they make a decision.
We have seen an increase in lettings enquiries and in general there is a demand for properties of all kinds in the London area for short-term and longer leases. If you have a property that you are seeking to let, Dendrow has a vetted database of potential tenants, and we also offer a Property Management service offering regular inspections and a minimum call out turnaround service within 24 hours.
To take the uncertainty out of selling or letting your property, we are an independent agency with deep local knowledge and carefully crafted processes. From residential sales, lettings and property management to independent financial advice, come give us a visit or get in touch now to discuss how we can help!
Related Posts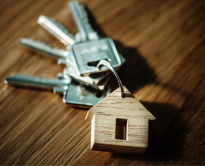 Jan 07 2021